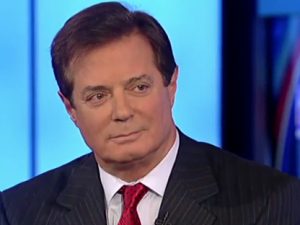 By Steve Neavling
Ticklethewire.com
A federal judge on Monday delayed the start date for Paul Manafort's trial and revealed the identities of five witnesses who were offered immunity to testify against President Trump's former campaign chairman.
Judge T.S. Ellis approved the Manafort's request to postpone the trial date to July 31 and unsealed the names of the five prospective witnesses: Dennis Raico, Cindy Laporta, Conor O'Brien, Donna Duggan, and James Brennan.
Special counsel Robert Mueller's legal team requested that the names remain anonymous, but the judge wouldn't agree.
Some news reports indicated the witnesses were tied to financial institutions in which Manafort is accused of hiding money he made working as a consultant overseas.
Manafort has been charged with money laundering and tax evasion, along other crimes.