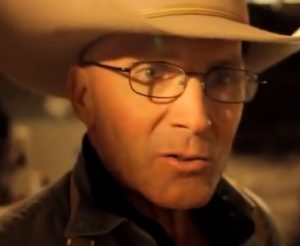 By Steve Neavling
Ticklethewire.com
The FBI agent charged with repeatedly lying to state and federal investigators about firing two shots at leading Oregon standoff protester Robert "LeVoy" Tinicum's truck in 2016 will face trial after a judge refused to dismiss any of the criminal counts.
Attorneys for FBI Agent W. Joseph Astarita tried to get some of the charges dismissed, arguing the three counts of making a false statement and two counts of obstruction of justice are prejudicial and unnecessarily repetitive, the Oregonian reports. 
U.S. District Judge Robert E. Jones dismissed those claims, calling the defense motion premature.
The agent's attorney, Meghan Ferguson, argued the indictment was an "impermissible five-count pileup" related to one alleged lie that should amount to no more than one charge.
Assistant U.S. Attorney Gary Sussman, a member of the FBI's elite Hostage Rescue Team, defended the charges, saying Astarita liked to three supervisory FBI agents and in two interviews with Oregon State Police detectives.
"Defendant told different lies at different times to three different FBI supervisors with different roles and responsibilities," Sussman argued.