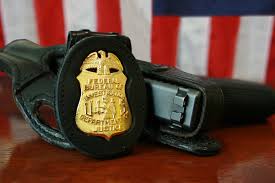 By Steve Neavling
ticklethewire.com
The man accused of stealing an FBI agent's gun, badge, cellphone and credentials from a parked car in San Francisco has been arrested and charged.
Michael Delton Gregory Jr., of San Francisco, was charged with two felonies punishable by up to 30 years in prison after he was arrested May 31, two days after the theft, the Mercury News reports. 
Federal agents also reported finding baggies of cocaine weighing 5.4 grams and about $1,400 in case while serving a warrant at Gregory's home.
The theft was captured on video footage, as was the suspect and his car.