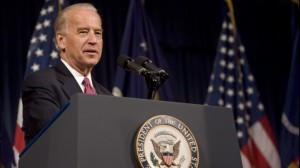 By Allan Lengel
ticklethewire.com
A 45-year-old Minnesota man was indicted Thursday for hacking into his neighbor's wireless router Internet service and sending threats to the vice president and the governor and senator from Minnesota   from email under the neighbor's name.
Authorities said Barry Vincent Ardolf was charged with two counts of aggravated identity theft, one count of making threats to the president and successors to the presidency, one count of unauthorized access to a protected computer, one count of possession of child pornography, and one count of distribution of child pornography.
Ardolf is accused of hacking into his neigbhors wireless router in February 2009 and creating Yahoo.com e-mail accounts under the neigbhor's name. In May 2009, he used on of the accounts to send Vice President Biden an email under his neighbors's name:
"This is a terrorist threat! Take this seriously. I hate the way you people are spending money you don't have…. I'm assigning myself to be judge jury and executioner. Since you folks have spent what you don't have it's time to pay the ultimate price. Time for new officials after you all are put to death by us…."
The e-mail was also sent to the governor and a U.S. senator from Minnesota, and threatened to kill the officials one at a time, starting June 1.
On top of that, he is accused of sending child pornography to the neighbor's co-workers with the intention of the email being traced to his neighbor.
OTHER STORIES OF INTEREST