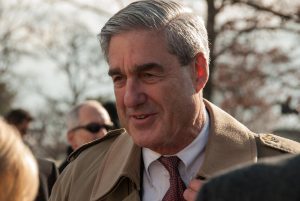 By Steve Neavling
Ticklethewire.com
Special counsel Robert Mueller is expected to issue indictments as early this week as acting Attorney General Matthew Whitaker weighs whether he should recuse himself from the Russia investigation.
It has been widely speculated that the next two months will be busy for Mueller after going silent during the midterm elections.
But the fate of Mueller's investigation hangs in the balance after President Trump replaced Attorney General Jeff Sessions with Whitaker, a loyalist who has contended that the special counsel probe is illegal.
Whitaker plans to meet with Justice Department ethics officials this week about whether he should take over the investigation from Deputy Attorney General Rod Rosenstein.
The state of Maryland took legal action Tuesday, arguing that Trump may not "bypass the constitutional and statutory requirements for appointing someone to that office." Maryland officials believe Rosenstein should have been appointed to replace Sessions as a matter of law. 
Meanwhile, it's unclear who could be indicted by Mueller's team after CBS reported that new inducements are expected soon. 
Among those facing potential indictments are GOP strategist and longtime Trump supporter Roger Stone and far-right commentator Jerome Corsi, who said earlier this week that Mueller's team told him he would be indicted.
So far, Mueller's team has indicted four people once connected to Trump's campaign or administration, 12 Russian intelligence officers, 13 Russian nationals, three Russian companies and three other people.