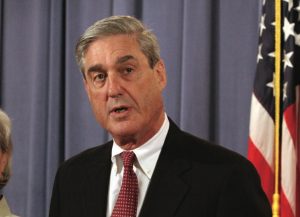 By Steve Neavling

ticklethewire.com
Much of evidence collected during special counsel Robert Mueller's investigation has remained secret, but that could change as the impeachment inquiry continues.
On Monday, the U.S. Court of Appeals for the D.C. circuit is expected to consider whether the grand-jury materials from the investigation should be released to the House Judiciary Committee.
The three-member panel is set to consider a lower-court's ruling that called for the release of evidence that the House Committee says is critical to determining whether President Trump should be impeached, The Washington Post reports.
The Justice Department argues the redacted materials cited in the Mueller report should not be released because the impeachment proceeding are not "judicial."
House lawyers argued in court filings that the material is important to "aid the House in determining whether the President committed impeachable offenses, including attempted obstruction of the Special Counsel's investigation of Russian interference in the 2016 Presidential election and solicitation of Ukrainian interference in the 2020 Presidential election."