Interestingly, this office was at the center of the U.S. Attorney firing controversy. And now the office is involved in a pay-to-play investigation into state government and Gov. Bill Richardson. Will any of this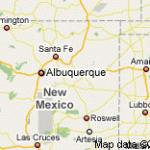 make a difference in the Obama Justice Department's decision whether to keep the U.S. Attorney?
By TIM KORTE
Associated Press
ALBUQUERQUE, N.M.– Greg Fouratt hopes to stay in place. But with a new administration in Washington, the U.S. attorney in New Mexico is realistic and knows he could be changing jobs soon.
It's likely President Barack Obama will appoint someone else to serve as the chief federal law enforcement official in New Mexico. In that scenario, Fouratt would go back to carrying a briefcase to represent the government in court.
"There's a lot to like about this job," Fouratt said in an interview with The Associated Press. "If I could be helpful staying in this position, then I would be privileged to stay. If it is the plan that I return to life as a line prosecutor, then I'll help from that position."
Yet there are a few complexities surrounding the situation.
First, Fouratt took over last year but wasn't appointed by former Republican President George W. Bush, blunting the argument that political influences determine who fills the post.
Fouratt, 44, got the job in January 2008 when a panel of New Mexico federal judges, addressing a vacancy, determined a presidential appointment wasn't imminent and exercised its authority to seat the position.