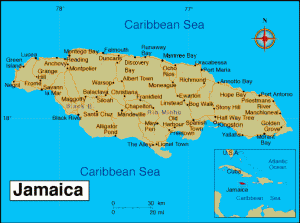 By Allan Lengel
ticklethewire.com
The Jamaican gang leader Christopher "Dudus" Coke, whose loyalty in his country set off a bloodletting after the U.S. came after him, was sent to New York on Thursday, the Associated Press reported.
Coke not only had plenty supporters in Jamaica, but in the U.S. as well.
Federal prosecutors filed court paper saying drug dealers from the U.S. regularly sent cash and goods to Coke as tribute payments. Coke was scheduled to make a court appearance in Manhattan Friday.
Coke was captured in Jamaica on Tuesday. After Jamaica announced it would agree to extradite Coke, the drug dealer's followers clashed with government forces, resulting in 76 dead, AP reported.
To read more click here.