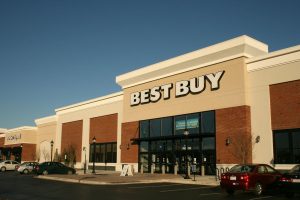 By Steve Neavling
Ticklethewire.com
The FBI has paid Best Buy's Geek Squad employees to act as informants for a decade, much longer than previously reported.
Records obtained through a Freedom of Information Act by the Electronic Frontier Foundation reveal that the FBI has been working with Geek Squad employees since at least 2008. 
The FBI declined to say whether it has similar relationship with other electronics repair companies.
The records raise serious questions about whether the relationship between the bureau and Geek Squad employees violate the Fourth Amendment against unreasonable searches and seizures.
At issue is whether the FBI's payments to the employees for turning over child pornography prompted Geek Squad workers to search computers beyond what was required to make repairs.
The bureau paid at least "eight FBI informants at Geek Squad City" between $500 and $1,000 each for helping disclose child pornography.