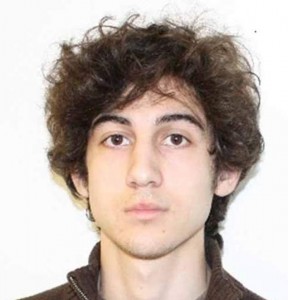 Steve Neavling
ticklethewire.com 
Just hours after the FBI released photos of the Boston Marathon bombing suspects, the roommate of one of the accused mass killers said he was surprised when someone came over to retrieve some of Dzhokhar Tsarnaev's belongings, the Boston Globe reports.
Andrew Dinwell was testifying in the obstruction-of-justice trial of Azamat Tazhayakov, who rummaged through Tsarnaev's room. Dinwell said the friend appeared to take a bag of marijuana but couldn't recall whether anything else was taken.
"This was abnormal," Dwinells said of the friend's visit Tuesday in federal court in Boston.
Tazhayakov is one of three charged with interfering with a terrorism investigation.
All three are being tried separately.