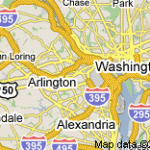 By Allan Lengel
ticklethewire.com
A senior staffer for Sen. Barbara Boxer (D-Calif.) pleaded guilty Thursday in Northern Virginia to receipt of child pornography.
Jeff Rosato,32, of Arlington, faces a mandatory minimum of five years in prison and a maximum of 20 years, according to the U.S. Attorney's Office in Alexandria. Sentencing is set for May 1 before U.S. District Judge T.S. Ellis III.
The U.S. Attorney's Office said  a forensic analysis of Rosato's computer equipment showed he had  several movies and thousands of images of "child pornography and child erotica".
After his release from prison, Rosato  will remain under Court supervision for at least five years and be required to register as a sex offender, authorities said.
Last November, after his arrest, Natalie Ravitz, Boxer's spokeswoman, issued a statement: "On Friday, the Justice Department informed our office of criminal charges made against a Senate employee. Senator Boxer has zero tolerance for crimes against children, and the employee was immediately terminated." The D.C. Examiner reported that Rosato's attorney Patrick Anderson on Thursday asked that his client remain in the custody of his father pending sentencing. "This is a sad situation," Anderson told the judge."(Rosato) was sexually molested as a child and he never dealt with that… his addiction got the best of him." But the judge, according to the Examiner, ordered Rosato off to prison immediately.
Read Government's Statement of Facts