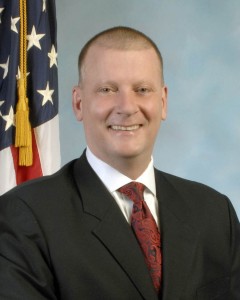 By Allan Lengel
ticklethewire.com
Stephen E. Richardson, an inspector with the Office of Inspections, is leaving the mothership at headquarters and heading south to take charge of the Mobile, Ala. FBI office.
Richardson began his career with the FBI in 1996 and was first assigned to the New Orleans Division, Lafayette Resident Agency, and later the Baton Rouge Resident Agency.
In 2002, he moved up to supervisory special agent of the Safe Street and Gang Unit, Criminal Investigative Division at headquarters.
The next year, he was assigned to the Counterterrorism Division as a program manager, where he supervised terrorism investigations throughout the eastern region of the nation. In 2004, he was promoted to unit chief of the FBI Counterterrorism Watch Center, where he oversaw threats made to the United States.
In 2005, he became a supervisory agent in the Memphis Division and in 2009 he was promoted to assistant special agent in charge of the Richmond Division's Criminal, Cyber, and Administrative Programs and oversaw the Roanoke, Bristol, and Lynchburg Resident Agencies. In January 2011, Richardson was promoted to his most recent position as inspector with the Office of Inspections.