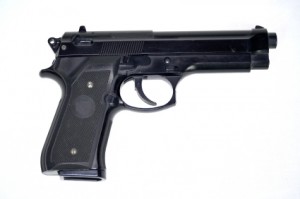 By Allan Lengel ticklethewire.com
WASHINGTON — Apparently suspected terrorist have the right to buy guns too.
The Associated Press reported that 247 people with suspected terrorism ties bought guns last year in the U.S. after going through the mandatory background check, according to FBI stats.
AP reported that it is not illegal to buy guns even if you're on the terrorist watch list.
Sen. Frank Lautenberg, D-N.J. has been trying to change the law to address that issue, AP reported.
To read more click here.
OTHER STORIES OF INTEREST