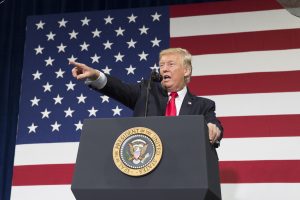 By Steve Neavling
Ticklethewire.com
President Trump's lawyers are preparing to answer questions from special counsel Robert Mueller about whether the Trump campaign colluded with Russia during the 2016 presidential race.
A source familiar with the matter told several news outlets that Trump's legal team was preparing answers to the written questions. 
Mueller was appointed in May 2017 to investigate Russia's interference in the presidential election, leading to numerous indictments. But what remains unclear is whether Trump's campaign played a direct role in the election meddling.
The written questions are not part of the bigger question over whether Trump will agree to a sit-down interview with Mueller's team.
Trump has denied any collusion with Russia and repeatedly dismisses the investigation as a which hunt, despite the numerous indictments and guilty pleas since the probe began.