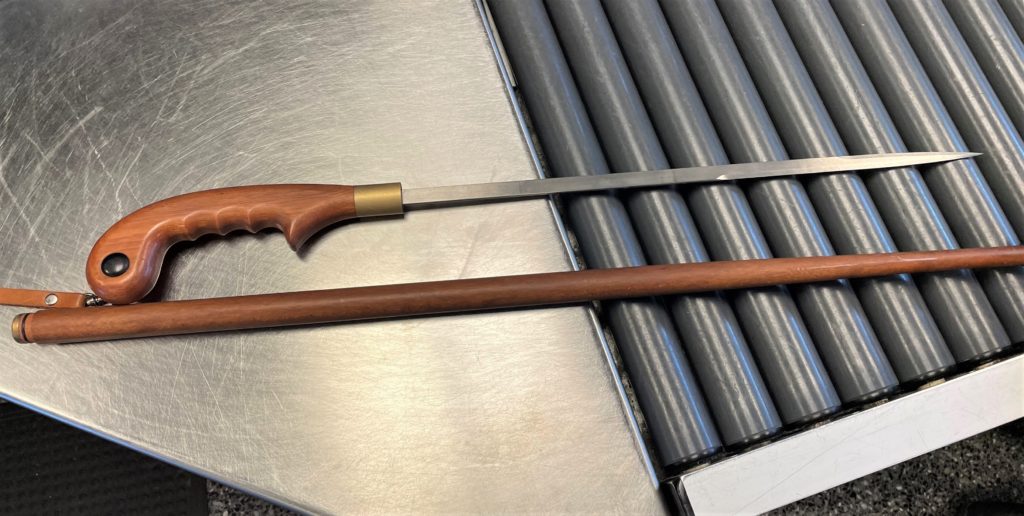 By Steve Neavling
TSA officers at Logan International Airport in Boston discovered a long blade hidden inside a traveler's cane.
The man told Massachusetts State Police that he had "no idea" there was blade in the cane, according to the TSA. 
"After surrounding the cane, he was cleared to continue. #travelfail," a TSA spokesman tweeted.
The TSA often finds dangerous objects hidden inside otherwise common items. Late last month at Logan International Airport, TSA officers found a 10-inch butcher knife in a baby car seat. 
Earlier this month, TSA discovered a dagger concealed in a hairbrush handle at the Ithaca Tompkins Regional Airport. 
Last year, TSA agents discovered exploding golf balls, a stun gun disguised as a smart phone, a Nightmare on Elm Street-themed cleaver, exploding golf balls, grenades, a realistic replica bomb, a machine gun bong and bullets hidden in a Mentos gun container.