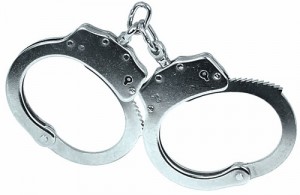 Steve Neavling
ticklethewire.com
Two men were arrested Monday in connection with the robbery and fatal shooting of an off-duty Border Patrol agent while he was on vacation with his family, Valley Morning Star reports.
Agent Javier Vega Jr., who was stationed in Ricardo, Texas, was killed following a gunshot wound to the chest, and his father was hospitalized with a gunshot to the hip. The shooting took place near the town of Santa Monica, Tex., in south Texas.
The shooting occurred during an attempted robbery while the agent, his wife, father, mother and three children were fishing in the Santa Monica area, authorities said.
The suspects fled but were later tracked down and taken into custody.
Authorities said gunshots were exchanged at one point.