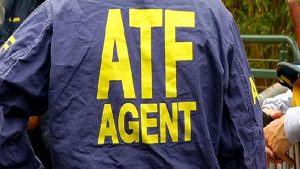 By Steve Neavling
Ticklethewire.com
An ATF FBI agent was in critical condition this morning after being shot while working undercover in a joint operation with Chicago police on the city's South Side.
The agent was shot by an unknown gunman around 3:15 a.m. and rushed to Stroger Hospital
ATF agents have partnered with Chicago police to crack down on the proliferation of gang-related rifle shootings in that part of the city.
Gang members with rifles have shot more than 14o people – 50 of them fatally, between the fall of 2016 and the end of 2017, according to the Chicago Tribune.
It wasn't immediately clear whether Friday's shooting involved a rifle.
The identity of the ATF agent was not disclosed as of 8 a.m. on Friday.