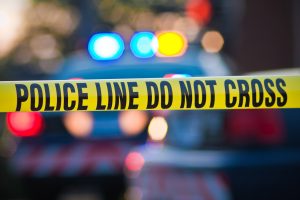 By Steve Neavling
First, the good news: Violent crime declined last year, falling to pre-COVID-19 levels.
And now the bad news: Property crime rose substantially.
Those statistics come from the FBI's annual crime report that was released this week.
Violent crime fell 1.7%, and murder and non-negligent manslaughter dropped 6.1%. Rape decreased 5.4% and aggravated assault dropped 1.1%.
The drop in violent crime comes after a slight decrease in 2021. By contrast, the murder rate spiked 29% in 2020 during the pandemic.
The violent crime rate of 380.7 per 100,000 people was an improvement over 2019, when the rate was 380.8 per 100,000 people.
Property crimes, on the other hand, rose 7.1%. Motor vehicle thefts surged 10.9%, and carjackings increased 8.1%. In more than a quarter of all carjackings, someone was injured.
The annual report brings other good news. After the FBI changed its methods in collecting data, 83.3% of law enforcement agencies provided data, compared to 62.7% last year.