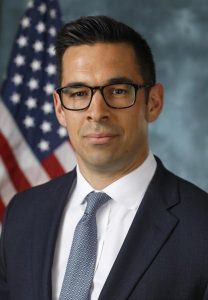 By Steve Neavling

ticklethewire.com
The Department of Homeland Security's top spokesman, who plans to leave his post today, has been under investigation for spending large amount of tax dollars on personal dining expenses, the Washington Examiner has found.
Homeland Security acting Assistant Secretary for Public Affairs Andrew Meehan announced last month that he was resigning, but his reasoning was never made public. Some senior administration officials suggested he was stepping down because of disagreements with the White House.
Turns out, Meehan federal authorities called for his termination after it was revealed he had spent thousands of dollars on meals. It's not clear why he was allowed to stay in his position for nearly a month after announcing his resignation.
Homeland Security officials have declined to comment.