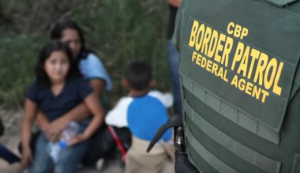 By Steve Neavling

ticklethewire.com
The fate of migrant families seeking protection in the U.S. will now be determined by Border Patrol agents, instead of the highly trained asylum officers who are highly trained in refugee laws.
Border Patrol agents, who will screen families for "credible fear" in the new pilot program, are beginning to get trained at the South Texas Family Residential Center in Dilley, lawyers and several employees at U.S. Citizenship and Immigration Services told Los Angeles Times.
The Trump administration has long advocated using law enforcement officers to interview asylum seekers to determine whether families have a "credible fear" persecution in their home countries. The idea is that Border Patrol agents are less likely to provide asylum to families.
"It's creating significant strain for our clients — not just because they're unprepared and untrained," Shay Fluharty, an attorney with the Dilley Pro Bono Project, told The Times. "We understand that the intention is to significantly limit asylum officers who are conducting these interviews and have them be primarily conducted by Border Patrol."