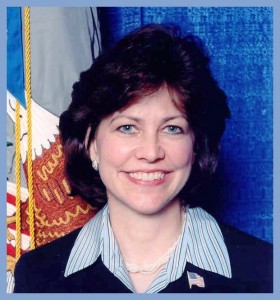 By Allan Lengel
ticklethewire.com
U.S. Attorney Leura G. Canary of Montgomery, Ala., who was appointed by President Bush in 2001, will step down on Friday, her office announced.
Canary has served with the Justice Department since October, 1990 when she was hired as a trial attorney. In November 1994,  she became an assistant U.S. Attorney  for the Middle District of Alabama in Montgomery. She later served as a civil chief.
On Sept. 4, 2001, she was appointed interim U.S. Attorney in Montgomery. She was later nominated by President Bush and confirmed on Nov. 6, 2001.
Canary's office convicted former Alabama Gov. Don Siegelman, which triggered cries from Democrats that the prosecution was political.
President Obama has nominated George Beck Jr., a white-collar defense lawyer at Capell & Howard, to step in.