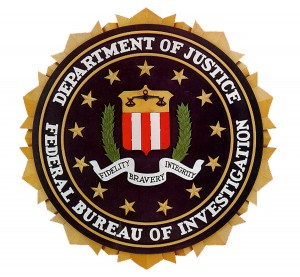 By Steve Neavling
ticklethewire.com
Fred Phelps, the founder of the anti-gay Westboro Baptist Church, was no stranger to the FBI.
In fact, The Hill reports that Phelps was "well known to the FBI," according to his newly released 250-page bureau file.
Phelps, who died in March 2014, first came on the FBI's radar in 1967 when a confidential informant said Phelps was ""in need of psychiatric care" while he was leading Westboro.
Between 1993 and 2006, Phelps gained the attention of the FBI virtually every year.
In some cases, Phelps made claims that he was threatened by terrorists.
"It would appear that Mr. Phelps is intentionally provoking these types of responses," the FBI wrote to a U.S. district attorney in 1993 regarding reported death threats against Phelps. "Large amounts of money and investigative time can potentially be wasted investigating these threat letters. Historically, very few, if any, of these types of cases have been prosecuted in the District of Kansas."
"The FBI does have the responsibility to investigate and prevent potential violence against any person regardless of their religious or political views, however," continued a supervisory senior agent, whose name is redacted.
Other Stories of Interest