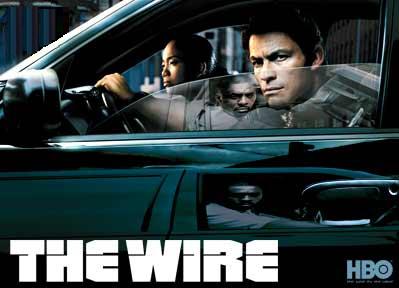 By Allan Lengel ticklethewire.com
WASHINGTON — For realism, apparently Atty. General Eric Holder Jr. feels the acclaimed HBO show "The Wire" can't be beat.
In fact, Holder, who is a big fan of the show that ended in 2008 after five hit seasons, wants the creators David Simons and Ed Burns to start it up again, according to the Washington Examiner.
Holder, who made the statements while standing near some cast members Tuesday at the Justice Department, thinks it's very realistic, and therefore, a great educational tool.
The Justice Department and members of the show have joined forces to highlight the pervasive problem of drugs and how it impacts children and families.
"Having looked at those clips again, I'm reminded how great that series was," he said, according to the Examiner. "I want to speak directly to Mr. Burns and Mr. Simon, do another season of 'The Wire.' … I want another season, or a movie."
The Examiner said Holder and other government officials thinks the show accurately depicts how kids are exposed to the use, manufacture and sale of drugs. The paper reported that the Justice Department last year created an intra-agency task force to help these children, who often become victims of violence.
To read more click here.