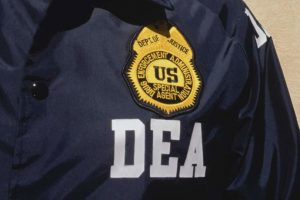 By Steve Neavling
A DEA agent leaked internal agency secrets about forthcoming charges against a criminal target in Venezuela as part of a bribery scheme, a jury was told this week, the Associated Press reports. 
DEA Agent John Costanzo Jr., who has been charged with accepting tens of thousands of dollars in bribes, relayed the exact date in 2019 when prosecutors in Miami planned to charge Columbian-born businessman Alex Saab for allegedly extracting $350 million from state contracts, according to a wiretapped phone call that was played during Costanzo's trial.
Before he was charged, Saab was a DEA informant who agreed to help with an investigation into Venezuelan President Nicolas Maduro. Saab eventually refused to cooperate.
"When we indict someone, there's a reason that it's secret," Michael Nadler, a former federal prosecutor in Miami who charged Saab, told the Manhattan federal jury. "You should not be giving information to assist anybody outside the prosecution team to get clients."
Costanzo is accused of accepting $73,000 in cash in exchange for leaking confidential law enforcement information to his former DEA boss Manny Recio, who is a co-defendant.