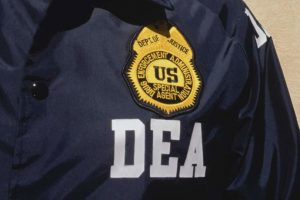 By Steve Neavling
The identities of more than 100 agents with the DEA and other federal law enforcement agencies were revealed in a cyber breach at a Colombian prosecutor's office, the Miami Herald reports. 
The leak exposed the names of at least 90 DEA agents and at least 15 Homeland Security Investigations agents. A "huge trove of emails" and other data were also leaked.
The information was shared with journalists, who did not publish the identities of agents.
The leak underscored the lack of Colombia's safeguards. 
"It's one of [the DEA's] nightmares because [cartels] … can identify agents and informants, especially if you are still in-country," said Mike Vigil, a former DEA international operations chief who helped the agency expand its global intelligence footprint worldwide.
"Anytime that unauthorized people have the name of an agent or an informant, it's not difficult to locate them."
The leak laid the groundwork for the NarcoFiles, a multinational investigative reporting project by the Organized Crime and Corruption Reporting Project.
A "hacktivist" organization dubbed Guacamaya has claimed responsibility.