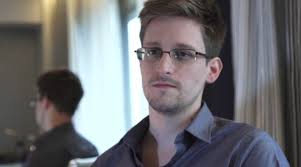 Steve Neavling
ticklethewire.com
One of America's most wanted men is making ends meet working for a website in Russia, Reuters reports.
Edward Snowden, who is on temporary asylum after escaping arrest in the U.S. for revealing confidential documents, landing a job at a "large Russian site."
Snowden is wanted by the U.S. for disclosing secret U.S. internet telephone surveillance programs.
Russian President Vladimir Putin said he does not plan to turn over Snowden to the U.S. to face espionage charges.
Snowden's asylum can be extended every year.