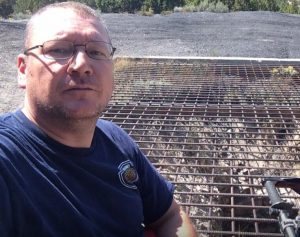 By Steve Neavling
ticklethewire.com
An off-duty FBI agent shot and killed a gun-wielding Utah man inside an Albuquerque brewery Saturday night, witnesses told police.
When the shooting happened, police were en route to the bar after a woman had alerted 911 that her ex-boyfriend was stalking her and was at Nexus Brewery.
"The female's ex-boyfriend or ex-husband showed up and brandished a firearm inside the bar," officer Simon Drobik told the Albuquerque Journal. "The agent saw that and stopped his actions basically by shooting. The individual was transported to the hospital and is deceased."
The FBI agent was not detained, and police are still investigating. The FBI's Inspection division is assisting.
Police identified the alleged gunman as Cody Guy Wrathall, 43, a veterinarian for large animals in northern Utah.
Although Wrathall doesn't have a criminal history in New Mexico, he was disciplined by Utah's Division of Occupational and Professional Licensing for overdosing on Valium and Ketamine that he took from a veterinary clinic.
"Respondent had attempted to treat himself for depression and anxiety with the Ketamine and Valium," according to the disciplinary documents. "While Respondent has been diagnosed and treated for depression and anxiety, Respondent did not possess a valid prescription for the Ketamine or Valium. Respondent obtained the Ketamine and Valium from a former veterinary practice that was dissolved in 2017."
New Mexico allows law enforcement to have guns inside a bar as long as they are following their department or agency's rules. FBI rules allow agents to be in possession of a weapon inside a bar.