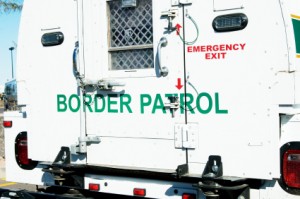 By Steve Neavling
ticklethewire.com
One person was killed following a shootout between Border Patrol agents and suspects on the edge of a Native American reservation near Tucson, the Arizona Republic reports.
Another suspect fled after the shootout about 10 miles southwest of Tucson.
Border Patrol spokesman Vic Brabble said the suspects were armed and that agents were searching for anyone else involved.
According to the Arizona Republic, the Tohono O'odham Reservation is a popular smuggling corridor for marijuana.
At least three people have been killed by Border Patrol agents this year, the Republic reported.