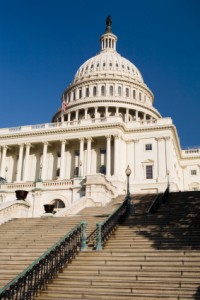 By Steve Neavling
ticklethewire.com
Even if Republicans pass a spending measure intended to squash President Obama's executive action on immigration, they won't be successful, PBS.org reports.
PBS notes that a shutdown, which would happen if a funding plan isn't in place by Feb. 27, would not impact about 85% of the agency's workers, including those charged with implementing the president's executive action.
As evidenced in the September 2013 shutdown, most of the Homeland Security jobs are deemed "necessary for safety of human life or protection of property" or because they are "funded by sources other than annual appropriated funds."
But the shutdown would impact new border surveillance, FEMA disaster funding and the hiring of Secret Service agents for the presidential candidates.