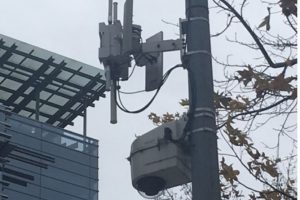 By Steve Neavling
ticklethewire.com
Seattle is considering removing federal surveillance cameras around the city to avoid potential misuse under President Trump's administration.
The Seattle City Council plans to call for the removal of the cameras, which have been operating since at least 2015, Seattle Weekly reports. 
Leading the move is Seattle City Councilmember Kshama Sawant.
"It is totally unacceptable for the City of Seattle to be complicit in federal law enforcement and intelligence agencies surveilling Seattle's public spaces," Sawant said in a press release. "As a sanctuary city we should not be filming our general population, and we certainly should not be sending that data to law enforcement agencies now being run by the Trump administration."
Among her concerns is "normalizing a Big Brother mentality."