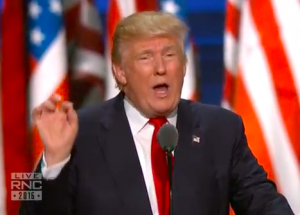 By Steve Neavling
ticklethewire.com
The Secret Service is investigating a veteran who is accused of carrying a gun to a Donald Trump rally in Virginia after he said he was going to shoot the Republican presidential candidate.
The suspect claims he was "only messing around," but investigators aren't so sure, New York Magazine reports. 
According to a police investigation, the veteran said a neighbor asked him what he was doing, and he responded he was going to "shoot Trump."
The veteran's identity has not been released.
The Secret Service responded in less than an hour. During an interview with the Secret Service, the suspect allegedly said Trump was "creating problems instead of helping people."