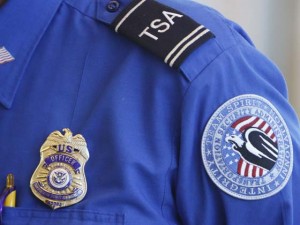 By Steve Neavling
The TSA is investigating how a state senator from Washington state managed to board a flight to Hong Kong with an unloaded firearm in his carry-on luggage.
Somehow Sen. Jeff Wilson got a gun past the security checkpoint at Portland International Airport late last week, raising concerns about the effectiveness of TSA screenings, NBC News reports. 
Wilson was arrested at Hong Kong International Airport on Friday after he spotted the pistol in his carry-on bag and reported it to custom officials. He said he didn't realize the gun was in his bag when he passed through security at Portland International Airport.
"It was an honest mistake, and I expect the situation to be resolved shortly," Wilson said in a statement.
The TSA spokesperson said the agency "takes this situation very seriously and is currently investigating the circumstances."
The discovery came at a time when the TSA is on pace to seize a record number of guns at airport checkpoints this year. 
TSA seized 43 firearms at security checkpoints at the Portland airport.